From the street to the pool, the luxury experience of one Bentley is ready to go beyond Just the car. Expected completion in 2026, the Bentley Residences rise 70 stories above the Sunny Isles beachfront boardwalk. Miami with diamond pattern facade. A range of communal facilities welcome residents of the Tower and up to 216 are exquisitely furnished Apartments.
All images courtesy of Bentley
DESIGN COLLABORATION WITH BENTLEY
A newly opened sales gallery offers a preview of the Bentley residences, Highlighting Bentley design influences in every corner. Automotive brand designers Brett Boydell and Chris Cooke are working closely with Dezer Development and Sieger Suarez Architects as the project nears completion.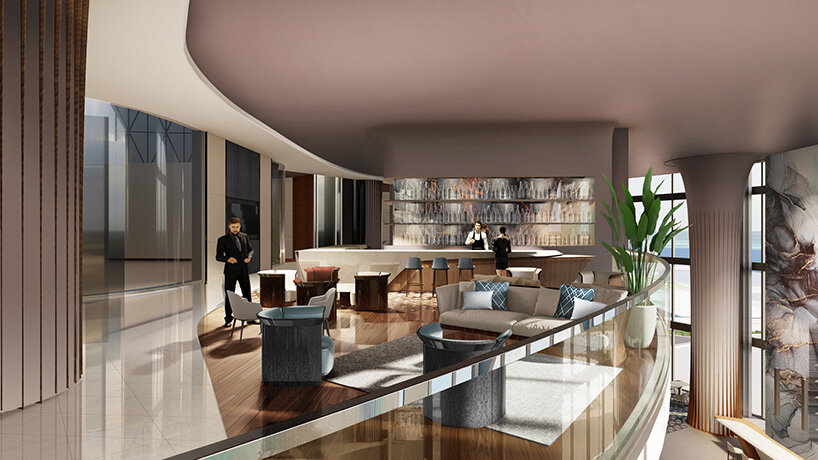 'One of the greatest achievements when we design a car is having a whole group of designers working together but making it look like it was made by one person. We have the same exciting challenge with Bentley Residences, but on a 70 story scale,says Brett Boydell, Bentley Head of Design Collaborations. 'In reality, every element was considered, understood and designed by the Bentley design team, our partners at Dezer Development and Sieger Suarez Architects, but the overall effect is seamless.'
A Bentley journey through luxurious amenities
Common areas of the residences define a social atmosphere of relaxation. Amenities aim to bring residents together as a community: the cinema mimics the concept of a Bentley car interior, as a loveseat wraps around the back of the three rear walls; the game room is equipped with VR headsets as well as simulators for golf and driving; and the actual bar of the whiskey bar, designed with a matrix like a Bentley's grille, hangs from the ceiling. A wellness center and spa, cigar lounge, and restaurant also enhance the tower experience.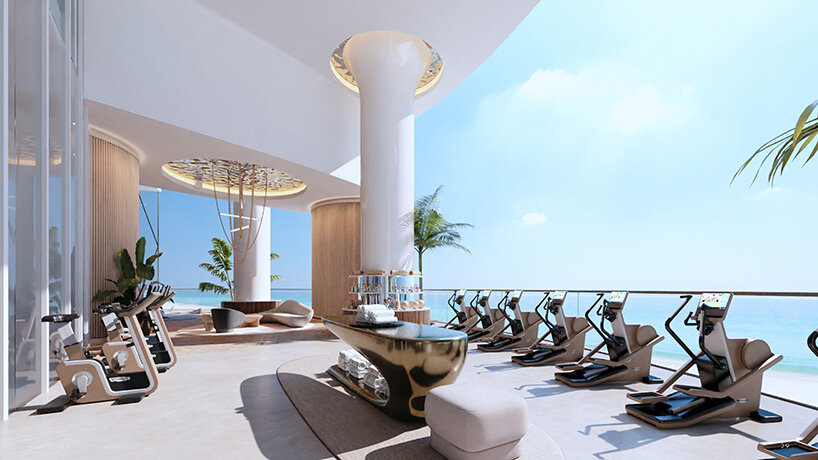 216 high quality furnished apartments
Bentley home furniture inhabits the rooms throughout the building. Handcrafted in Italy, the designs showcase the automotive brand's distinct sculptural lines, crafted from natural yet premium materials such as wood, leather and glass. In the lobby, for example, the impressive pillars are each criss-crossed with vertical veins of natural wood, infused with copper dust to add a subtle metallic finish, as seen in EXP 100 GT concept car.