Revitalization of an abandoned house in Japan
Kurosawa Kawarats's latest project sees a renovation a forsaken cabinLocated in the rural area of ​​Chiba, Japan. The plan is based on a concept that breathes new life into buildings that are unnecessary for the owners and locals to accommodate outsiders who have been affected by the global crisis and have had to move to the suburbs.
The brief was to design a multipurpose structure for happy remote workers and introduce a very innovative lifestyle for Japan. The entire project was built on a low budget and hence the design team decided to rejuvenate an available small structure adjacent to the main building to reduce construction costs.
Part of the Ichihara Life and Work Commission, a public-private partnership to house people who wanted to move to the countryside, the project aims to house people who have been forced to work from home. As such, the dwelling takes shape as a mixed-use structure that celebrates the traditional wood craftsmanship of the region.
All images by Kurosawa Kawaraten
a comfortable place that supports working from home
The renovation began with the removal of all non-load bearing walls dividing the interior and downsizing of the living area. That design team In Kurosawa Kawaraten, the high scale frame hidden in the ceiling was retained and exposed. The foundation was made of concrete blocks and therefore had to be reinforced. Not having a budget to tow the house, the architects chose to partially place the foundation while retaining the upper framework.
To create a mezzanine, the architects lowered part of the ground floor, minimally altering the external form of the original structure. Serving as a work space, this stepped level features a wide opening that offers stunning views of the surrounding greenery where the gaze can escape. In addition, the earth excavated for the foundation was used as a finishing for the countertop panel of Otsu polishing according to the plasterer Tokura's technique, and the bricks made in the workshop were used as tiles for the reception desk.
In terms of materials, the design team opted for trees (oak, mountain cherry, small oak and magnolia), which were available on the side. Overall, the result is a spacious, low-budget home based on sustainable principles, aiming to create a warm atmosphere that supports working-from-home workers.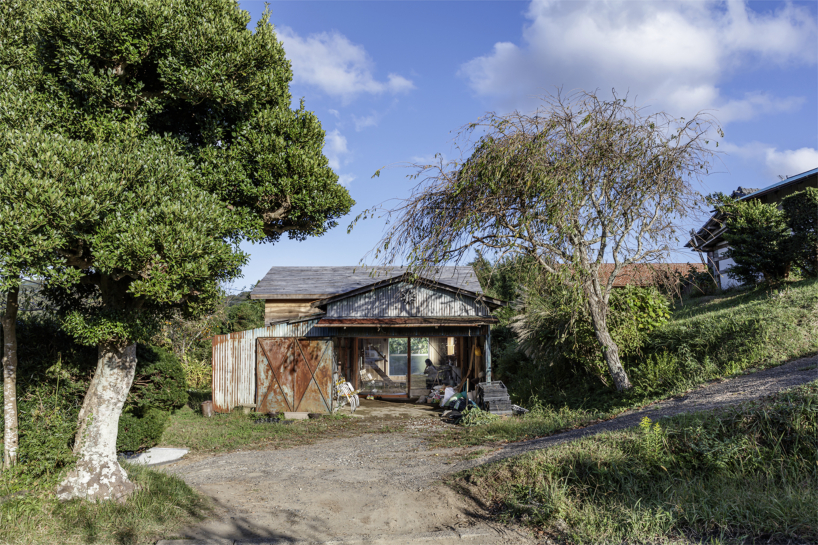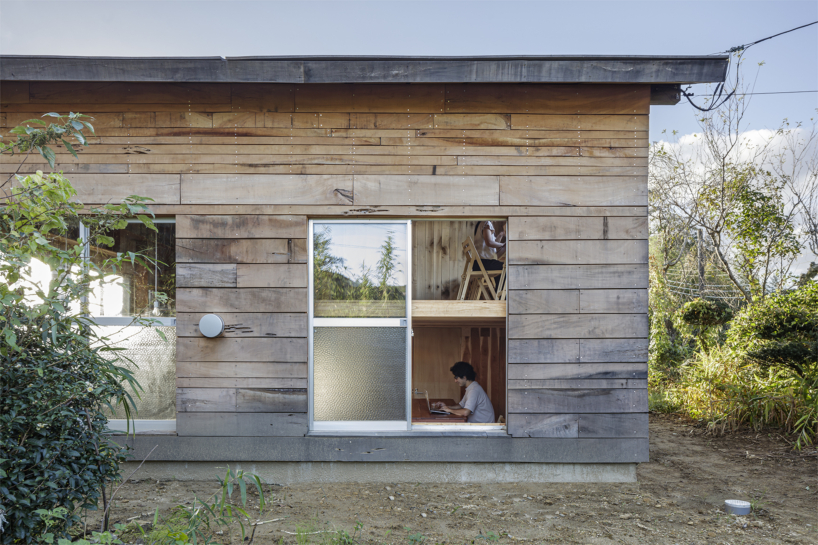 west view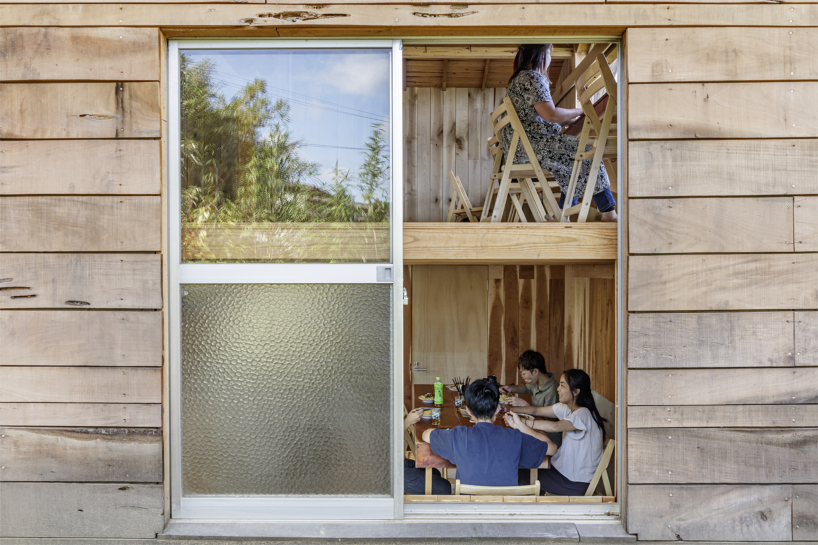 Outside view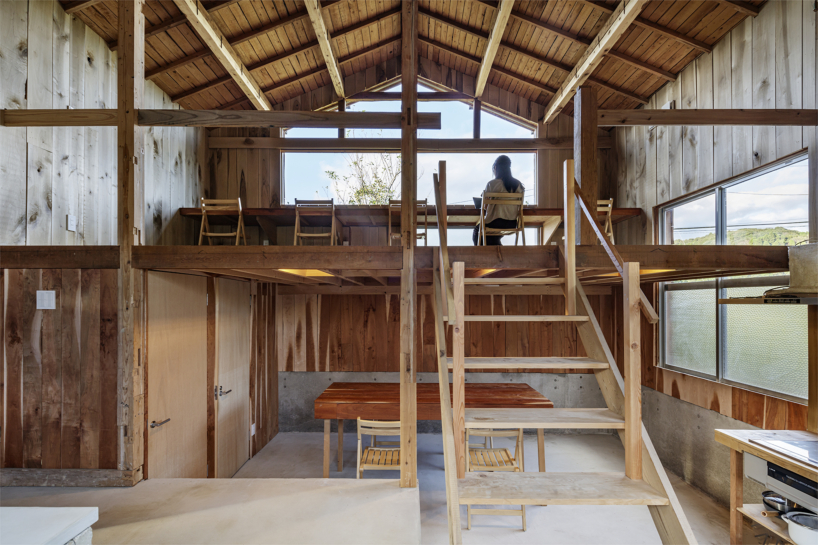 a mezzanine that functions as an office space